MOLDED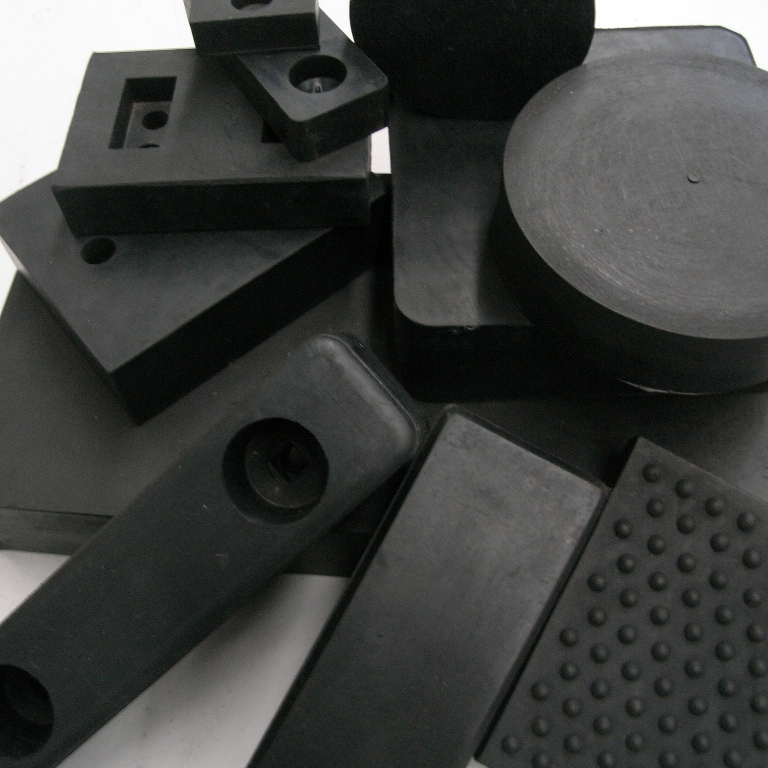 Industrial – Heavy Duty – Hardware
Blocks, Sheets, Discs, Fenders, Bumpers, Anti Vibration Pads, Grommets, Chair Tips, etc.
We manufacture and stock a variety of heavy-duty moulded parts in various sheet, block and disc forms. These can be widely used for buffers, bumpers, mounts, spacers, etc. Some stock items have predrilled holes & recessed and are ready for mounting applications. They are suitable for the engineer or tradesperson to cut, drill or shape to size to suit any number of situations and applications that may be required.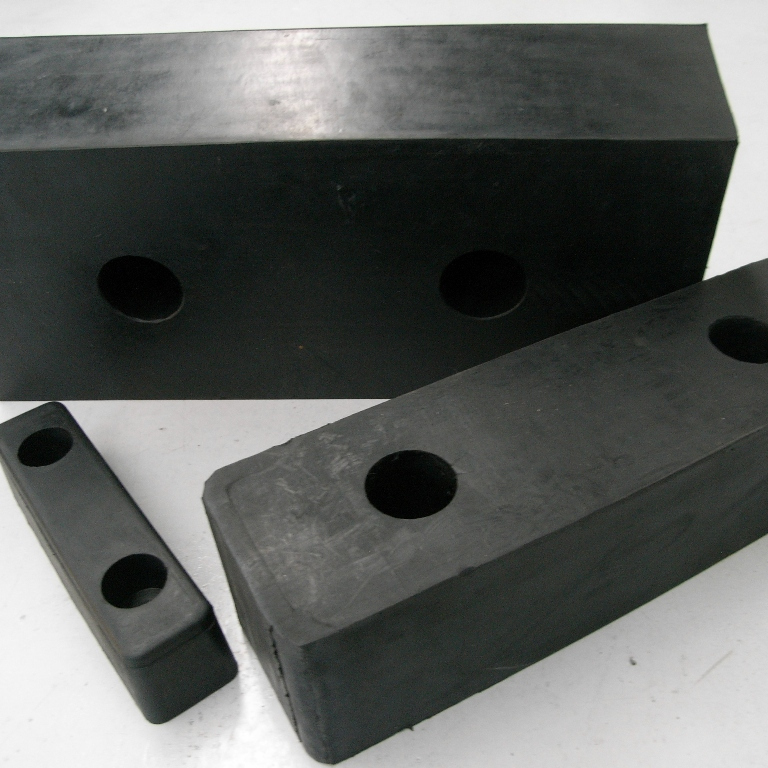 Heavy Duty Molded Docking Fenders & Wheel Chocks
Our Moulded Fenders and Buffers are Heavy Duty and moulded with recessed holes ready to mount to loading docks, carports walls, trucks, head boards, cargo loaders, trolleys, any situation where impact protection may be required.
Anti Vibration Sheets – Crossed Ribbed Design
Anti-vibration pads will reduce machinery vibration, noise and shock to a minimum. Available in Standard size sheet 450mm x 450mm x 8mm

Suitable for: Lathes, Milling Machines, Gear Cutting Machines, Grinders of all types, Guillotines, Shearing Machines, Power Presses, Brake Presses and Punch Machines, Bandsaws, Cut off Machines, Routing & Riveting Machines, Linishing Machines. Air Conditioning Units – Domestic and Commercial, Generators, Electrical Transformers, Electric Motors, Air Compressors, Food Processing and Packing Machines.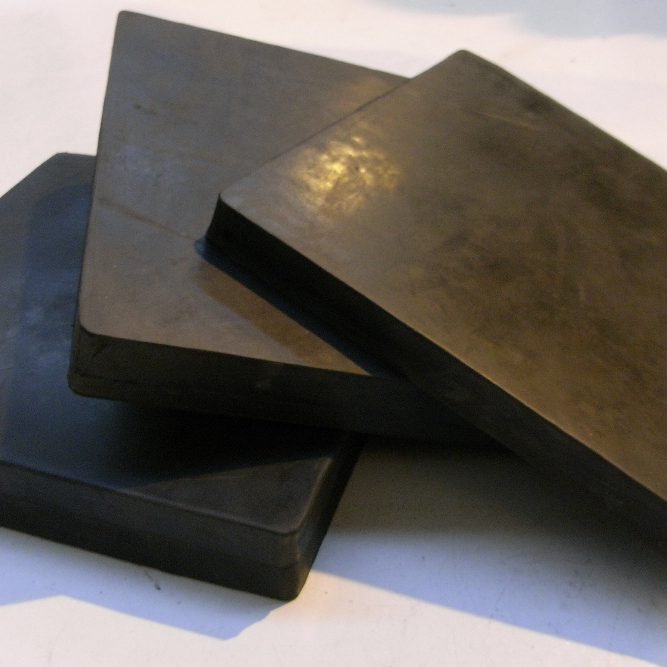 Block Sheet – Die Block & Discs

Standard Block Sheeting is available – Ex stock in the following sizes.
310 x 310 x 25mm – Imperial (12" x 12" x 1")
310 x 310 x 38mm – imperial ( 12" x 12" x 1 1/2")
310 x 310 x 50mm – Imperial (12" x 12" x 2")
Hardware Products
Grommets, Doorstops, Chair Tips, Plugs, Buffers & Bumpers, etc.
We manufacture and stock a wide range of small components such as blanking grommets, buffers, doorstops, chair tips, end caps, buffer grommets, plugs etc.
Custom Moulded Products
When commercial quantities are required for a new product we also facilitate custom moulding to meet the customer's specifications and provide design, technical and product development assistance.